RF Power Meter Dual AD8307's
Two of the AD8307 circuits on one board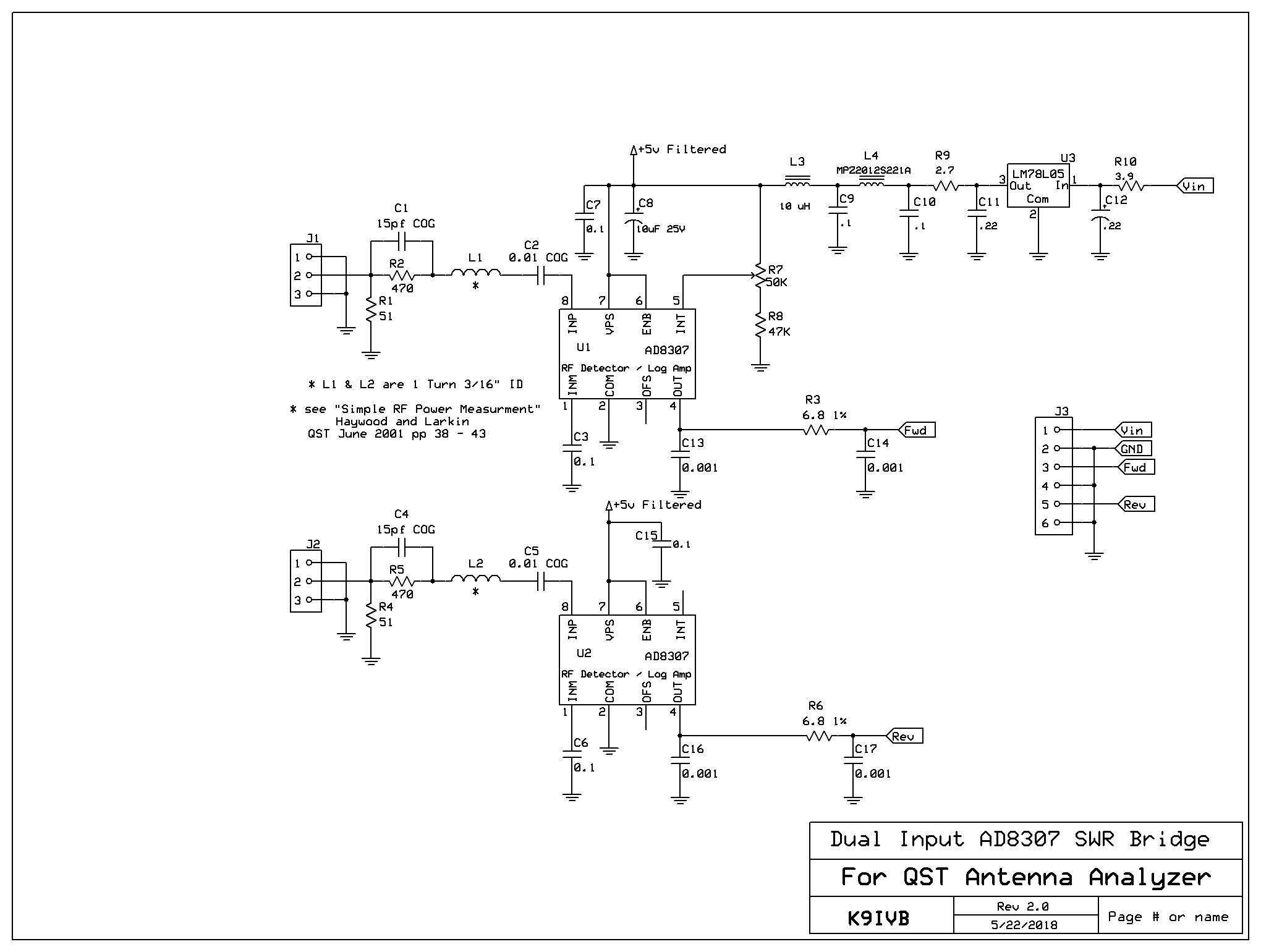 Documentation Package Dual Input AD8307 SWR Bridge.zip
Gerbers Dual Input AD8307_03162018.zip There is no OSH Park link for this board
Accessory Board
Calibration board, Terminations and SMA & BNC connectors

Gerbers Accessories_06302019.zip There is no OSH Park link for this board
I purchased the above boards in a panel from another vendor along with several other circuits
Gerbers only Combo_03152018.zip if you are interested - must be manually cut apart.
RF Power Meter AD8307
I originally set up this board to work with the circuitry in QEX article May /June 2013 by Loftur Jónasson TF33LJ/VE2LJX, "Squeeze Every Last Drop Out of the AD8307 Log Amp" pp. 29 -34.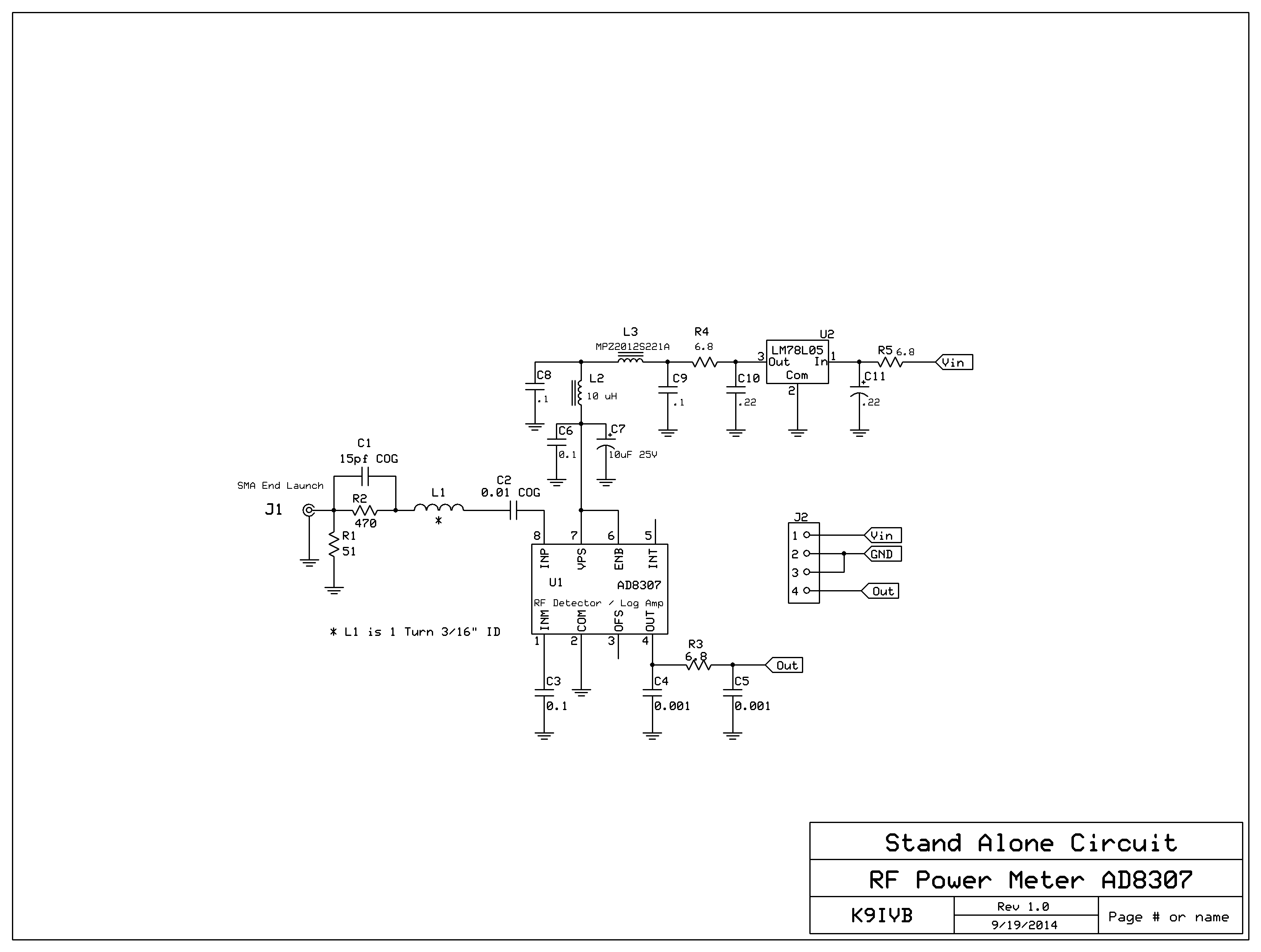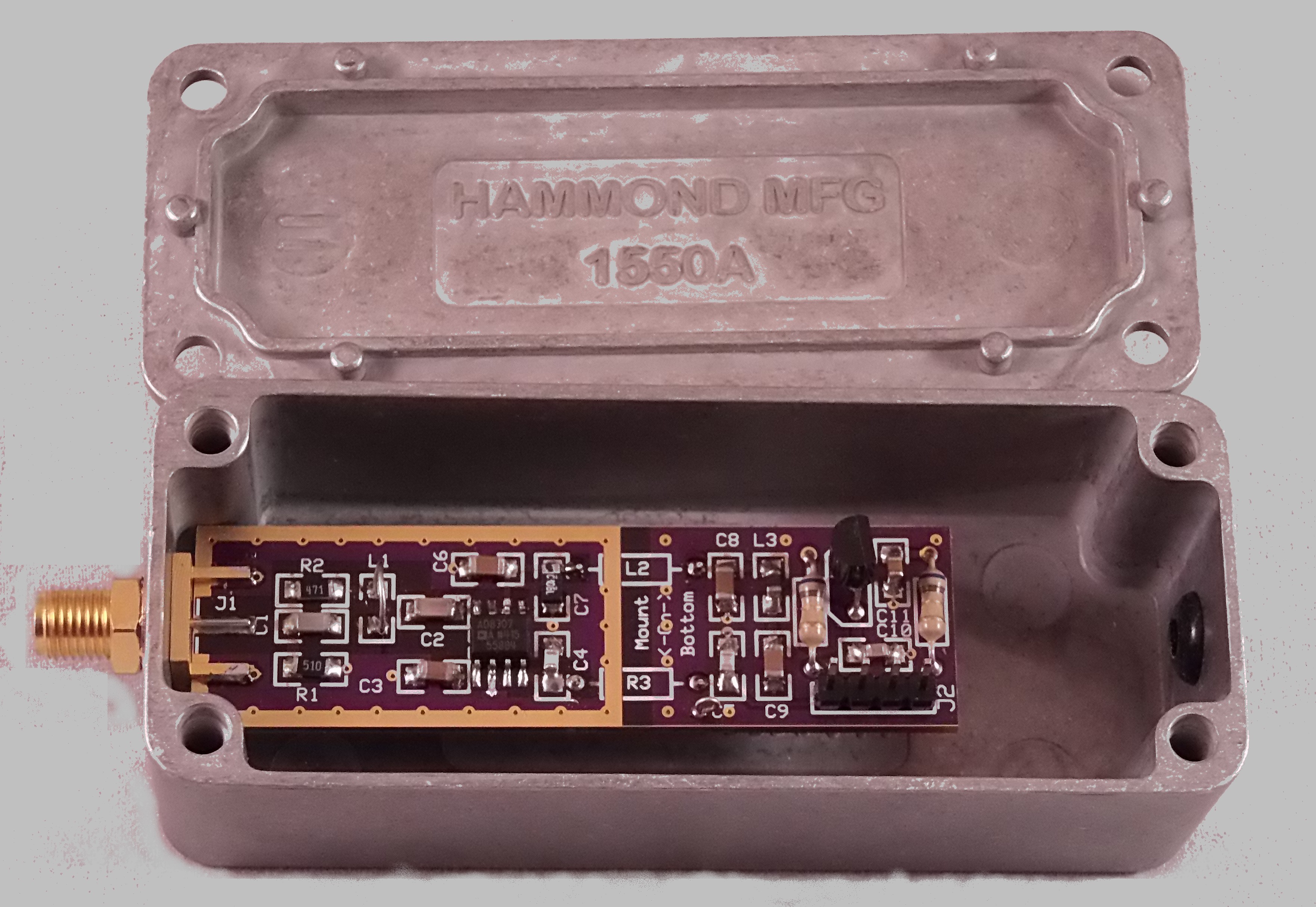 Complete documentation: RF Power Meter AD8307.pdf
Gerbers: PowerMeter_08222014.zip
Link to OSH Park: https://oshpark.com/shared_projects/qHCjVjbK
Originally [above gerbers] L3 had 1206 pads for an 0805 part this was changed
to 0805 in the revised Gerbers below. Also I was asked to make a two up
panelized version also a link below. These are the only changes from files above.
Revision 1 Gerbers: PowerMeter_r1_07092015.zip
Panelized Rev1 Gerbers: PowerMeter_r1_x2_07092015.zip
Amplifier for RF Font End and A/D Voltage Reference
This is a small board that will amplify the output of an AD8307 RF Power Circuit and make it compatible with PSHNA and other test equipment.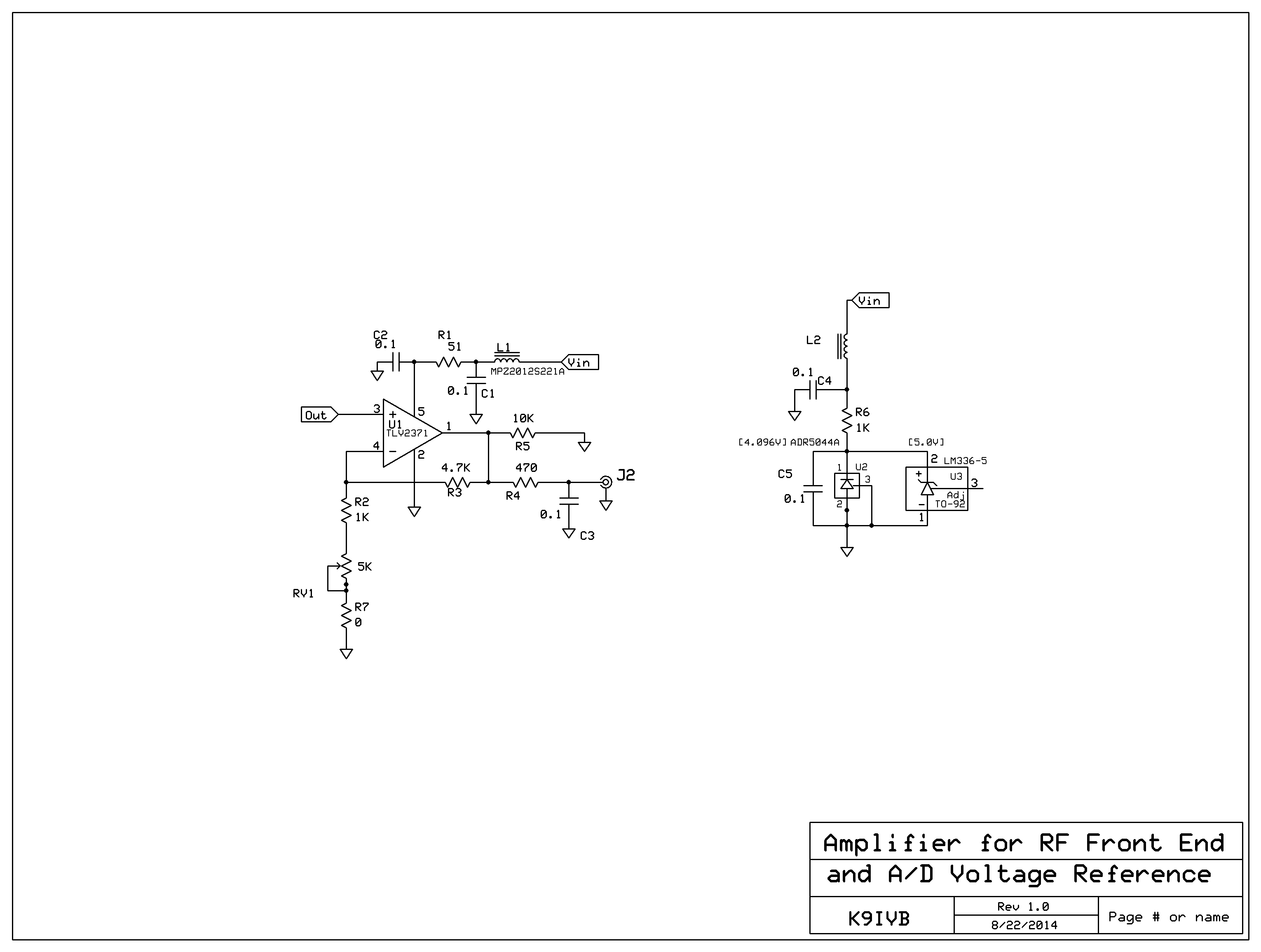 Complete documentation: Amp for RF Font End and A Precision Reference.pdf
Gerbers: PA-Ref_08222014.zip
Link to OSH Park: https://oshpark.com/shared_projects/ljNb5cUo
NOTE: The links to OSH Park also allow ordering PCBs